Hello Milspouse Bloggers! I am super excited! Today, I am participating in two Friday activities. "Foto Friday" is brand new and started by
House Hold 6 Diva
and of "Friday Fill In" is from
Wife of a Sailor
. Thanks for viewing my blog. I look forward to reading yours! Come again next Friday!
House Hold 6 Diva
Wife of a Sailor
Theme for Foto Friday:

Things You
LOVE
..... "Raindrops on roses and whiskers on kittens... small tiny packages tied up with string, these are a few of my favorite things!" Sound of Music
God's creations
Our pups, Charlie and Lucy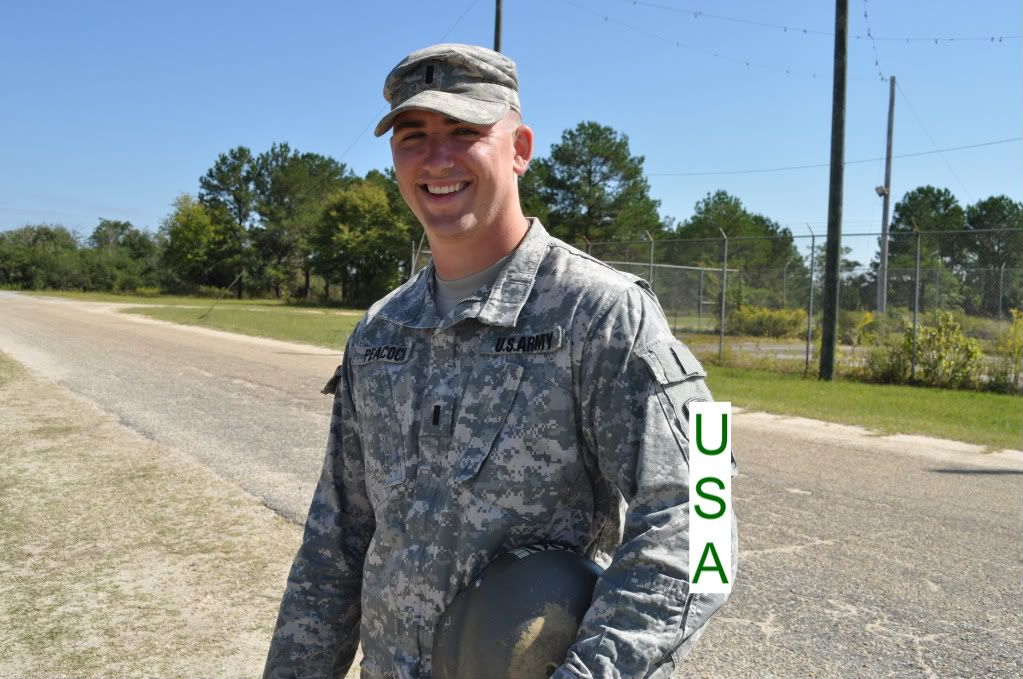 My husband....boots safely on the ground
A Mother's Love... I didn't take this one, but I thought I would still add it in. My pregnant mother glowing. I love this picture! She looks so cute.
1. If you had to be shipwrecked on a deserted island, with all human neeeds -such as food and water, were taken care of what two items would you want to have with you?
This is easy. My husband and some chapstick!
2. If you were a salad, what kind of dressing would you have?
Oil and Red wine vinegar. It would be simple, but a little surprise at the end.
3. If you had to live on a ranch, what kind of animals would your raise/own?
Horses! I would love to ride horses! Pigs (Oink), I could help the family
Sausage Company
with their meat! I would also adopt dogs!! Ooh and cows too. How amazing would it be to make your milk and cheese? so organic
4. If your life was portrayed as a movie, who would you choose to play you and your significant other?
We would be like the characters in
"The Quiet Man"
, John Wayne and
Maureen O'hare. We can fight like animals, but we love just as fierce. Of course, he would not drag me by my hair into our house from town. Obviously, that is a little extreme. :) I think we had this question in a different format a couple weeks ago and I also said John Wayne for my hubby. hehe
5. What was the last thing you put a stamp on? (envelope dah, but what was in it?)
I am a big fan of the post office. I love it! I love sending mail and I adore stamps. I am pretty sure I have mentioned this
before on the blog
. However, the last thing I put a stamp on was a birthday card for a family member. His birthday was today. Happy Birthday Adam.