it's summer.... how about this heat wave? I feel like we are living back in Oklahoma. I am pretty sure Charlie is really happy my parent's house has a basement. I personally do not mind this heat. Especially, since I know.... NY will be COLD! I would rather have 110 degree weather then shovel snow.
My brother Robert is in from Florida this week. It's so nice to see him! He is thinking about adopting three little munchkins!! He is also turning the big 4 0 this October. I have been giving him heat about that!!
Actually, there are quite a few milestones this coming year! Abigail back in MI for the fall school year! Donelle moving to Copenhagen. Calli starting Boston College for her Masters!
Scottie
Scott's senior year at Catholic Central. Alexandra finishing her last year in college. Mary Kosch celebrating her 5 0th birthday. Aaron celebrating his 25th birthday,
coming home from Korea
(I am personally most excited for this) and our 1st wedding anniversary. Apparently 2010 is a busy year!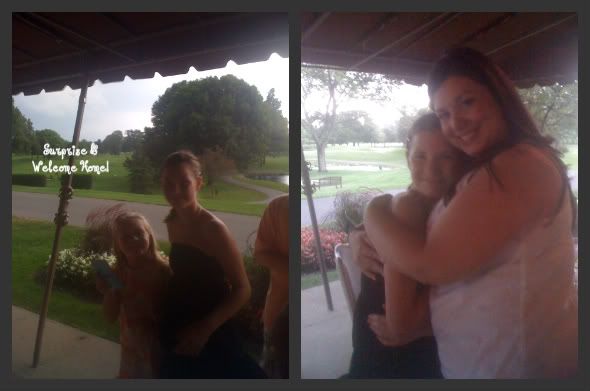 Some things that we need to accomplish before then:
Where are
we
living?
Moving
our
storage belongings.... moving
his
Korea belongings (thank goodness the moving co does it)
Finish summer camps
Clean his apartment for Korean inspection.... (he is waxing the floor!)
Start out-processing (YAY)
Stock up on
Dearborn Sausage Mini Sticks
(Or really everything)
New Car (which will really be a
used
car...anyone selling one?)
Paperwork! Paperwork! Paperwork!
Oh and I would really like to purchase the Nikon d5000 12.3megapixels. Obviously this is not a necessity.
Until, August 26 (40 days), we will be busy... but it's all apart of this crazy life! Now go be outside! Enjoy! Fall will be here before you know it!